THE ART OF RESEARCH, taught by Amanda Dee, Mondays, July 31; August 7, 14, 21, 2023
THE ART OF RESEARCH
Mondays, July 31; August 7, 14, 21
7-9 pm ET on Zoom
Class limit: 12
$200
Research can be daunting to creative writers without a background in it; still, those with research backgrounds can struggle to pluck the details from hundreds, sometimes thousands, of pages or hours of material that will transform their work from research paper to art.
The goal of this class is to demystify research in the creative process, by making "traditional" modes of research—including interviewing and archive-digging – more accessible and by expanding definitions of research. For one essay or poem, your archive of texts with your mother may be your source. For another: a museum's archive of photographs by mothers. Maybe your essay or poem calls for both. Despite its reputation, I believe research is personal. What we choose or don't choose to pursue and why is an insight into who we are on the page – and who we are.
All students, regardless of experience level, will leave confident, or at least more comfortable, with using research as a craft tool and to begin to see the endless ways research can open up their writing to new possibilities. Through short weekly readings provided by the instructor, we will consider how writers interpret research and incorporate it into their work. You will receive weekly writing or revision prompts, and peer and instructor feedback on your writing, including an optional one-on-one meeting with the instructor. Students will also leave the class with a list of research resources for future writing, most of which will be free and publicly available. Although we will focus primarily on memoir and the essay in this class, writers of poetry and hybrid forms are encouraged to join. We will turn to all these forms in our collective investigation.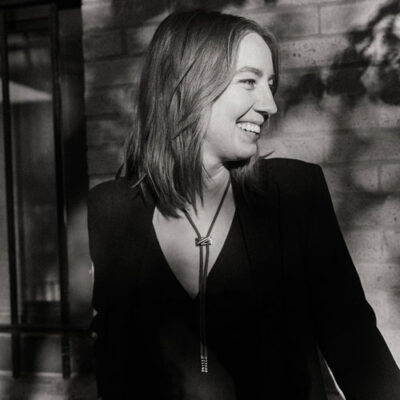 Amanda Dee is a writer and apparition of the Midwest. She has nearly a decade of experience researching diverse subject matter – ranging from university sexual assault policies to biomarkers of early-stage Parkinson's disease to puppets—for publication and production. She writes for Sixty Inches from Center, an online arts publication and archiving initiative in Chicago that primarily centers art and writing outside of the mainstream. As the former editor-in-chief of Dayton City Paper, the alt-weekly in Dayton, Ohio, she directed coverage of news, arts, and culture in the region. She also served as the associate producer of the oral history podcast Moral Courage Radio: Ferguson Voices, which documented perspectives from the Ferguson community in the wake of the 2014 police shooting of Michael Brown. Currently, she is working on a collection of personal essays for her MFA in creative nonfiction thesis at Northwestern University and is a reader for the literary journal TriQuarterly. She has two cats who were born without tails, a phenomenon she has also researched. By day, she works at a medical school. Find her work here.