BRINGING IT ALL BACK HOME: The Flash Collection and Flash Novella, taught by Kathryn Kulpa, July 9 through August 12, 2023
BRINGING IT ALL BACK HOME:
The Flash Collection and Flash Novella
Taught by Kathryn Kulpa
July 9 through August 12
Asynchronous; optional Zoom meetings to be scheduled when works best for class members
Class limit: 12
$300
In this workshop, we'll look at how flash and micro-length pieces can be combined in longer work: flash collections, flash novellas or memoirs, and hybrid collections. We will read examples of these genres and ask: what binds these stories together? How do they inform each other? How do they form a whole? In addition to reading and discussing works together, each student will choose a flash collection to analyze and present to the group. We will also work on putting together collections of our own, looking for connecting threads in our stories and finding the best form to group them together.
This workshop is designed for experienced flash writers who are working on putting together a collection, novella, or memoir and would like a place to talk about both individual pieces and the work as a whole. You should start with at least three stories that you think go together, but there will be room to experiment and grow along the way.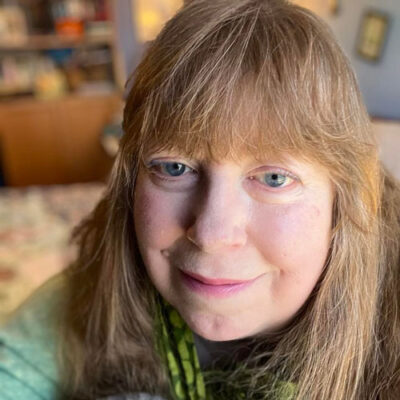 Kathryn Kulpa was a winner of the Vella Chapbook Contest for her flash chapbookGirls on Film(Paper Nautilus) and has had work selected for inclusion in Best Microfiction 2020 and 2021 (Pelekinesis Press). Her flash fiction is published or forthcoming in Flash Frog, 100 Word Story, Monkeybicycle, Smokelong Quarterly, andWigleaf, and she serves as chief flash editor forCleaver Magazine. Kathryn has been a visiting writer at Wheaton College and has led writing workshops at the University of Rhode Island, the Stonecoast Writers Conference at the University of Southern Maine, Writefest in Houston, Texas, and at public libraries throughout Rhode Island.