READING LIKE A WRITER, taught by Ilana Masad, Sundays, July 2, 9, 16, 23, 30, 2023
READING LIKE A WRITER: Learning Craft and Finding Inspiration in What We Read
Sundays, July 2, 9, 16, 23, 30
3-5 pm ET on Zoom
Class limit: 15
$250
This course will focus on learning how to read like a writer (or practicing and strengthening the ways you might already be doing so!). While we'll be reading fiction exclusively in this class, the reality is that writers of all genres can benefit and learn from reading all genres.
Over the course of the five weeks of this workshop, we will read ten short stories (and potentially a craft essay or two) and discuss them in class. We will also spend some time each class generating new writing and stretching our craft muscles by using some assigned prompts as well as prompts that we'll create together in our shared space. This class won't include direct feedback, but writers will be encouraged to share their responses to prompts so we can learn from one another, listen to one another, and discover the ways we approach and think about craft differently.
In addition to thinking about craft, we will also consider the "understory" of the stories we read: the political, aesthetic, emotional, and thematic elements of the text and their effect on and interplay with the craft of the piece. Writers needn't have complete or polished writing to take this class but should be willing to read deeply and thoroughly as well as take part in class discussions. The goal of this class is to strengthen, broaden, and deepen the way we read so that we can strengthen, broaden, and deepen the way we write. I firmly believe that reading is one of the best and mostimportant teachers of writing, and I hope that students will be able to carry the writerly close reading we'll practice into their daily lives and future writing.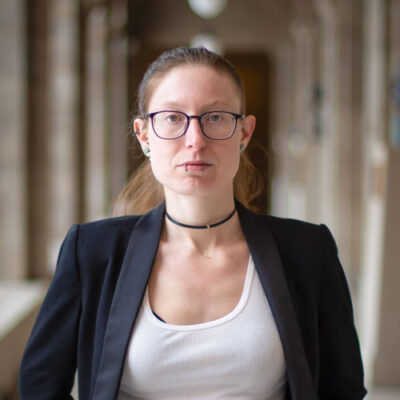 Ilana Masad is a writer of fiction, nonfiction, and criticism. Her work has appeared in The New Yorker, New York Times, LA Times, Washington Post, NPR, StoryQuarterly, Tin House's Open Bar, 7x7, Catapult, Buzzfeed, and many more. Masad is the author of the novel All My Mother's Lovers.