EMBRACING UNCERTAINTY: A Workshop to Jumpstart Your Writing, taught by Tricia Park | January 10 to February 7, 2021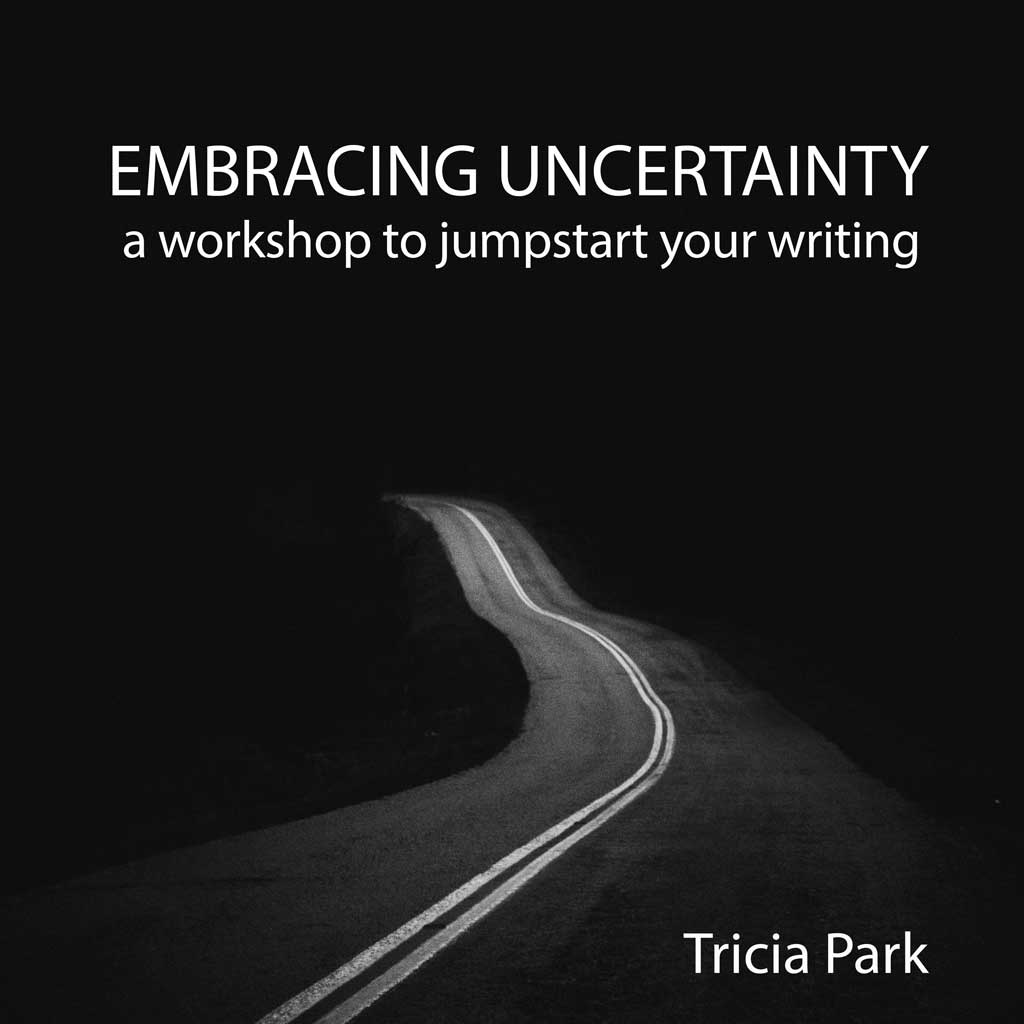 EMBRACING UNCERTAINTY
A Workshop to Jumpstart Your Writing
taught by Cleaver Editor Tricia Park
January 10 to February 7, 2020
5 Zoom classes, Saturdays 2-4 pm Eastern Time
$250
Class limit: 12
Questions: triciapark@cleavermagazine.com

EMBRACING UNCERTAINTY is a five-week online generative writing course for writers of all levels and genres. In these days of uncertainty and rapid change, it's difficult to know what to hang onto. And social distancing leaves us struggling to maintain our mental wellness during this undetermined period of isolation.
But what if we can use this time to develop a skill; start a new project; follow a passion?
What if this sudden surplus of time is an opportunity for experimentation?
What if we embrace our vulnerability and take a deep dive into the unknown?
What might we discover about ourselves?
For many of us, the challenge is not getting to the writing desk but knowing what to do with ourselves once we're there. What does it mean to develop a writing practice? How do we create momentum from where we are right now? What if destabilizing ourselves as writers could move us forward in our work, if experimentation and play catapulted us into our best writing?
As a classically trained violinist, I spent years looking for the "correct" way, endlessly seeking the most efficient path, setting myself upright if I began to wobble. The truth of the matter is that all of us—writers, artists, musicians—enter into the creative process from a place of instability. Our objective should not be to straighten up and fly right, but to embrace that physics and allow our work into it.

For more details and a syllabus see: https://www.cleavermagazine.com/workshops/