WRITING THE PERSONA POEM: "When I Use I", a poetry workshop taught by Herman Beavers | October 16 to November 13, 2020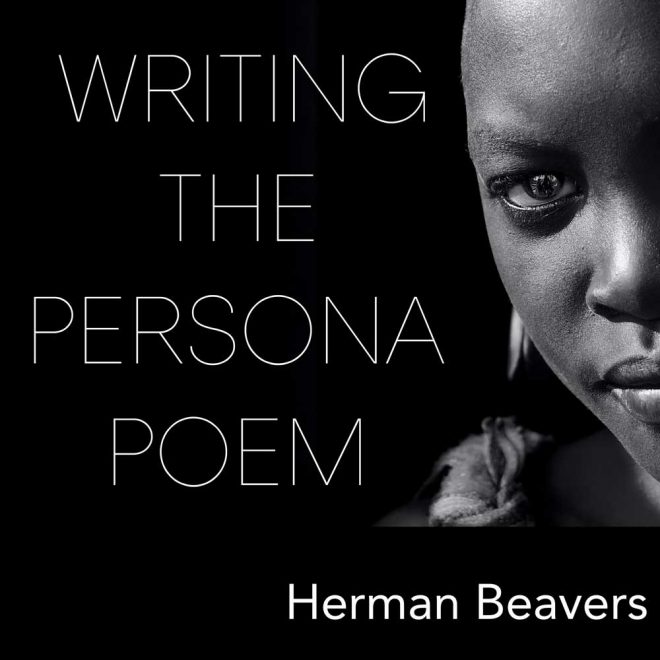 WRITING THE PERSONA POEM
"When I Use I"
A Poetry Workshop taught by Herman Beavers
5 Weeks
October 16-November 13, 2020
$275
Class Limit: 15
Questions: hbeave@gmail.com

The persona poem is a staple of Western poetry. Whether it's Andrew Marvel's "To His Coy Mistress" or W.B. Years' s "An Irish Airman Foresees His Death" or Ai's cycle of poems written in the voice of J. Edgar Hoover, the persona poem offers the poet an opportunity to step out of her own skin and embody another personality, whose character traits may be a radical departure from her own but who gives the poet a mouthpiece through which to express feelings and ideas.
The main ingredient of the persona poem is empathy, which offers poets the means for entering into the concerns and predicaments of another person. In this five-week workshop, we will devote time each week to reading and discussing persona poems, trying to hone in on what makes the voice in the poem sound like authentic speech, how the poem's use of syntax, rhythm, and pacing combine to create the sense that the persona exists in time and space, and finally the concerns the poet is using the persona to address in the poem.
Our goal will be to produce new work every week, so there will be prompts, but participants are welcome to devise their own strategies for "inventing" a persona. Poems will be submitted for peer review and instructor's feedback. Responses to the poems will be posted to the workshop discussion board.
Though the bulk of the work will happen offline, there will be opportunities for participants to join an optional Zoom conversation to discuss the readings and talk about their experiences creating a persona. Writers, both beginning and experienced, are welcome. Schedules permitting, we will have a reading where the class can read (perform?) their poems.
For more details and a syllabus see: https://www.cleavermagazine.com/workshops/